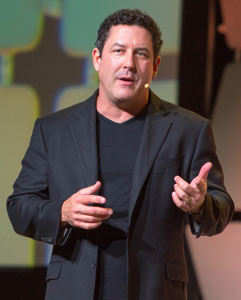 James Foxall is President & CEO of Tigerpaw Software, a commercial software company providing complete business automation to over 35,000 users in 28 countries in the IT/Networking, Telecommunications, Systems Integrator, Security, and Point of Sale industries. In his current role as President and CEO, James provides the vision and management to keep Tigerpaw focused on its customers and properly serving its markets.
James has a Masters degree in Business Administration and a BS degree in Management of Information Systems. Devoted to creating better businesses through technology, James has written 15 books, which have been published in over a dozen languages around the world. He is considered an authority on business process improvement and application interface and behavior standards of Windows applications, and serves the business community as an international speaker on automating business processes in the SMB environment.
James' Career Highlights Include:
James serves on the Board of Directors for ICAN Global. ICAN's mission is to help inspired leaders bring their authentic selves to the workplace and to their leadership. James was attracted to this organization by their motto "To understand leadership, you have to understand people. To understand people, you have to understand yourself." James is also a graduate of ICAN's Defining Leadership program.
James has authored 15 books that have been translated into over a dozen different languages. James's books have sold tens of thousands of copies throughout the world. James' books can be viewed here.
James is an accomplished public speaker and a member of the National Speakers Association. He is considered an authority on numerous subjects including business improvement and process automation. You can view videos of James speaking and learn more about speaking opportunities here.
James has Bachelors degree in Management of Information Systems and a Masters degree in Business Administration from Bellevue University. Bellevue University featured James on the cover of their Alumni magazine The View, and the article can be read here.
James is often featured in national publications such as Channel Pro and CRN.
James was a recipient of the Midlands Business Journal 40 Under 40 award in 2006.
James was the recipient of the Ralston High School Alumni of the Year award in 1996.
In addition to public speaking and seminars, James has taught at the community college level.